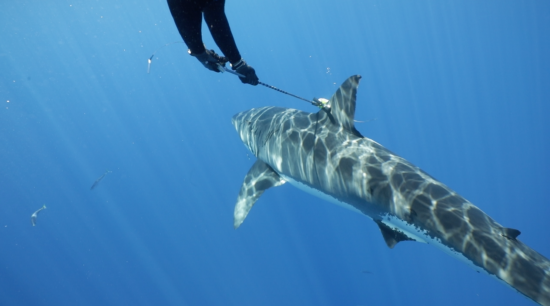 Placing a tag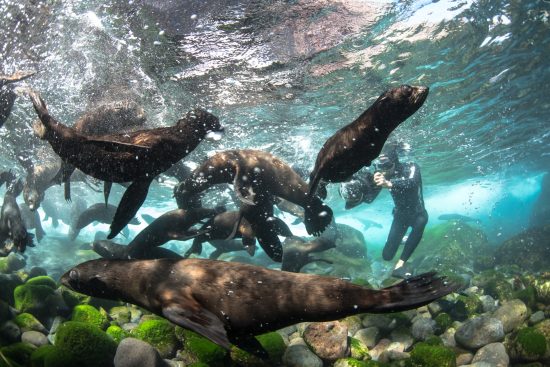 Playing with young Guadlupe fur seals!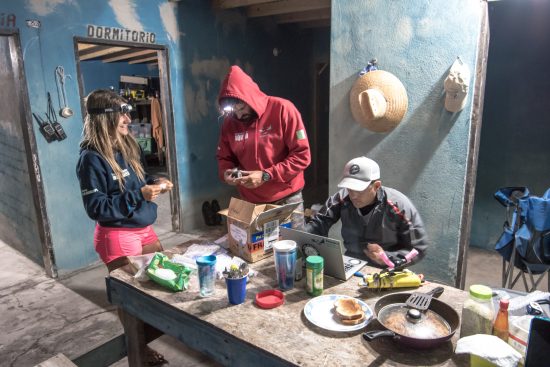 Dr Mauricio Hoyos programming a tag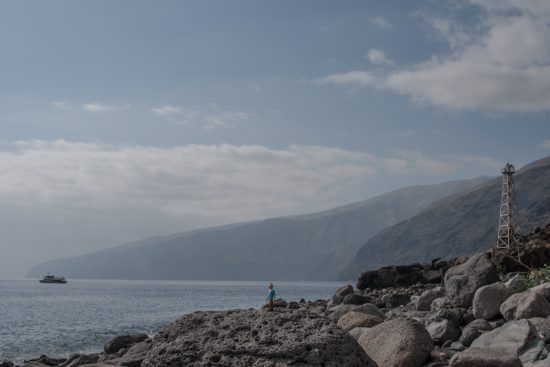 Guadalupe Island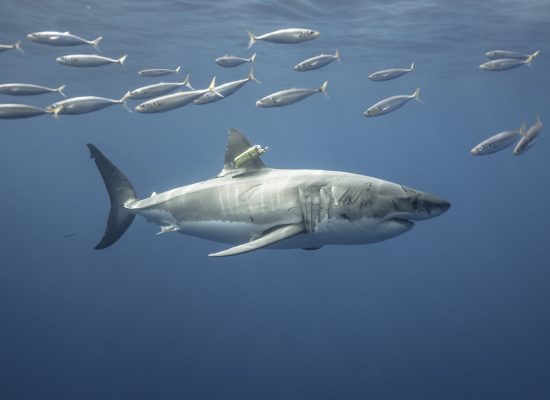 Tag placed on a great white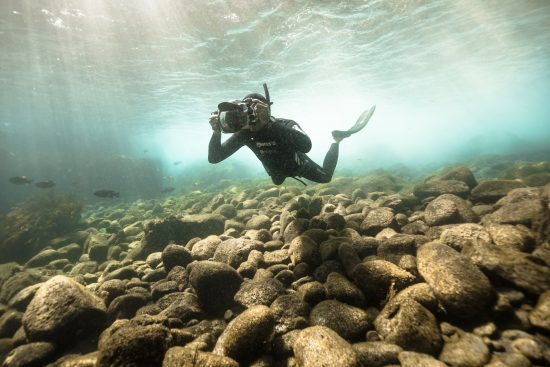 Documenting the mission (pic by Alex Voyer)
Guadalupe Island is a very special place to me, of course we all know the place for its large population of great whites but it is much much more than that.
The island has been a natural reserve since 1922 making it one of the oldest protected areas in the Pacific. Few people know that thanks to that the Northern Elephant Seal population, then considered extinct, could grow back to its current level because of some individuals remaining on the island!
Dr Muaricio Hoyos has been studying the great whites of Guadalupe for almost 15 years, and since 2009 I've made 8 trips there to help him with his research. Part of his work is to place various types of tag on the sharks, usually acoustic ones and satellite ones. The tags are placed by attracting a shark near the boat and, if it is positioned correctly, the scientist can place a tag on the animal with a pole spear. To save some time and choose the animal, freediving is the other way to place tags. To do so I use a speargun with a modified tip to hold the dart that will link the tag to the shark.
This year Dr Hoyos teamed up with Dr Yannis Papastamatiou to develop a multi sensor tag. This tag allows scientists to gather several types of data simultaneously: acoustic data, receiving acoustic signal from other tagged sharks, depth, temperature as well as an onboard camera.
Sharkproject, one of the most efficient shark conservation organisations, funded the tags and some of their members travelled to Guadalupe to witness how the team work in the field. I believe it is the best approach to conservation: local projects which are directly funded and donors who are able to see the work with their own eyes. Mares as an active partner understood that as well.
Freediving is the best way to deploy the tag. A freediver can silently approach the shark and clamp the tag on the dorsal fin without stressing it. The tag is recovered later as it is programmed to detach from the shark and a radio beacon allows us to find it at sea.
Next year I'll go back to Guadalupe to deploy more tags and help the research, being one of the many links of the conservation chain.
Written by

Fred Buyle
Date

30th October 2017
Also by Fred Buyle