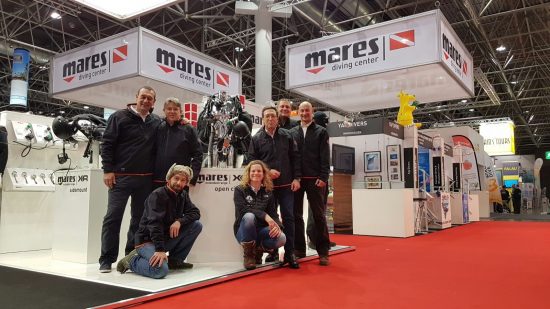 The team at the BOOT Show in Dusseldorf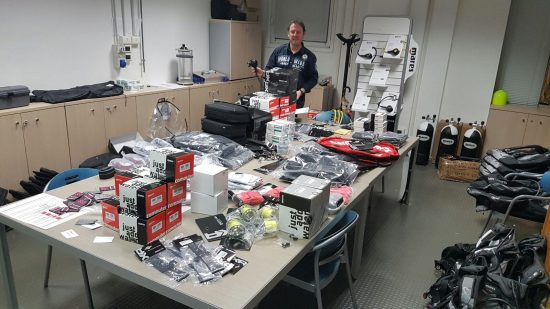 Setting up equipment in Rapallo with Gianni Tomà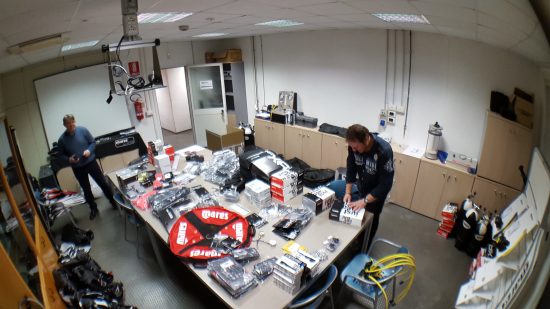 Putting together the pieces of the puzzle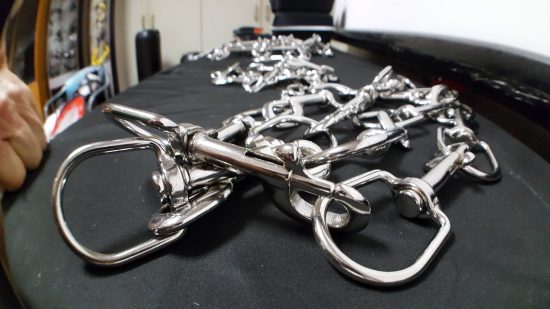 We are all locked to this project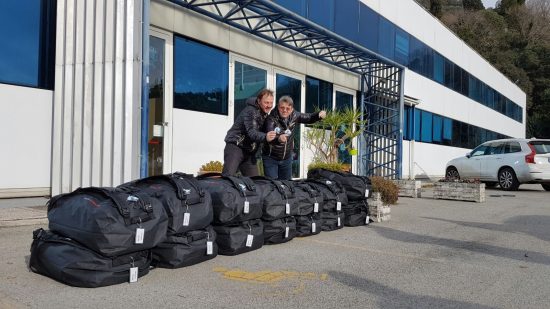 The first 400kg of equipment to be sent to the team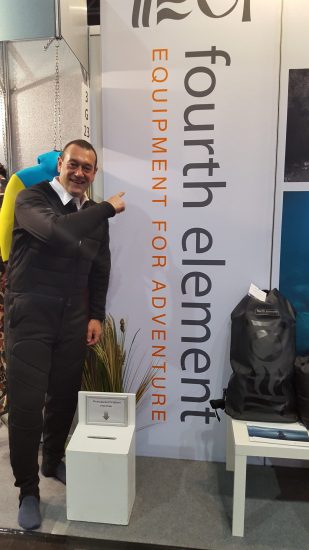 Andreas Kron at a fitting with FOURTH ELEMENT - Great people, great products!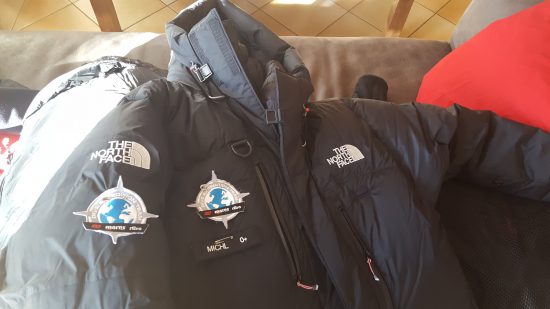 Outdoor wear from NORTH FACE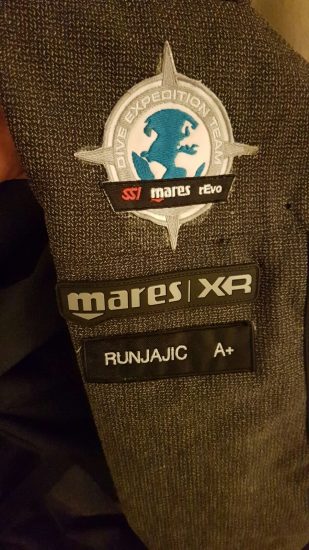 Drysuits from MARES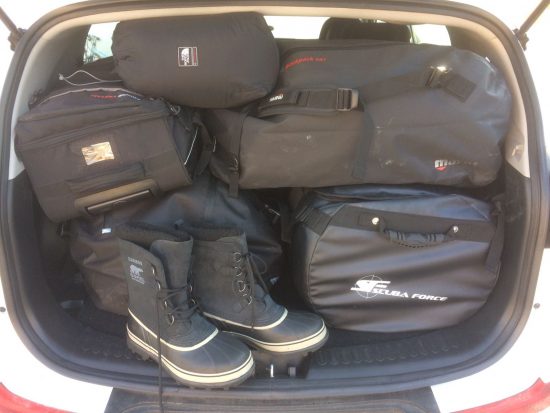 Just some equipment ready to go...
Time flies...

We all met just 3 weeks ago during BOOT Show to coordinate the final details for our Lake Baikal expedition.

Everybody was eager to be introduced to the products we will be taking, including the MARES equipment we will be bringing with us for testing.

We prepared everything in Rapallo and shipped it out to all team members prior to the show.

We also prepared outdoor and diving wear for the team so that they can stay warm prior to, during and after their dives.

Here we received great help from Bosse Oeijberg/CBM in Sweden who recommended NORTH FACE outdoor wear with the help of retailer Addnature.

For everything dive related, we were in extremely good hands with Paul Strike from FOURTH ELEMENT.

Both outdoor wear and diving wear is meant to be for the toughest conditions and we can't wait to test everything on site.

Fully-equipped, the following team members are heading to airports in various parts of the world today, meeting tomorrow in Irkutsk:

As we said, time flies, and so do we... we're heading to the airport. Off we go - see you there!
Written by

MARES / SSI / rEvo Dive Expedition Team
Date

12th February 2017
Where

Rapallo, Metropolitan City of Genoa, Italy
Also by MARES / SSI / rEvo Dive Expedition Team